Compassion and Excellence Help Us Create the Life You Want to Live
Our mission is to provide residents with compassion and excellence in care. We provide a friendly, caring environment in a peaceful rural setting where residents can focus on the healing process. Residents share their interests and preferences, and we make sure some favorite activities are part of their daily schedule. Our committed staff treats residents like family because, to them, they are. When you walk in the front door, you can feel the spirit of family, excellence and compassion.
Our quality of care meets the highest standards. Our nursing team is supplemented by an on-site nurse practitioner and a physician who is on-call 24/7. Together, they monitor the care of each resident and prescribe additional therapies as needed. Our physical, occupational and speech therapists are employed by Adams Health Network and provide consistent care to help our residents reach their potential and improve their daily lives.
Compassion underscores everything we do at Adams Heritage. It gives us the ability to see things from someone else's perspective and sympathize with their emotions and needs. Through compassion, we understand others and ourselves better, and we want to do more to help and serve others.
You can see our mission of excellence and compassion at work every day at Adams Heritage. It's in our commitment to be kind, responsive and, above all, dependable in every task assigned, no matter how big or small it is.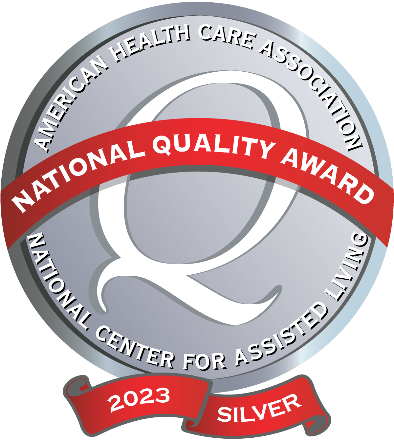 Values
Our values stem from our mission and are summarized in the acronym "SERVE" (Safety, Excellence, Respect, Value and Ethics):